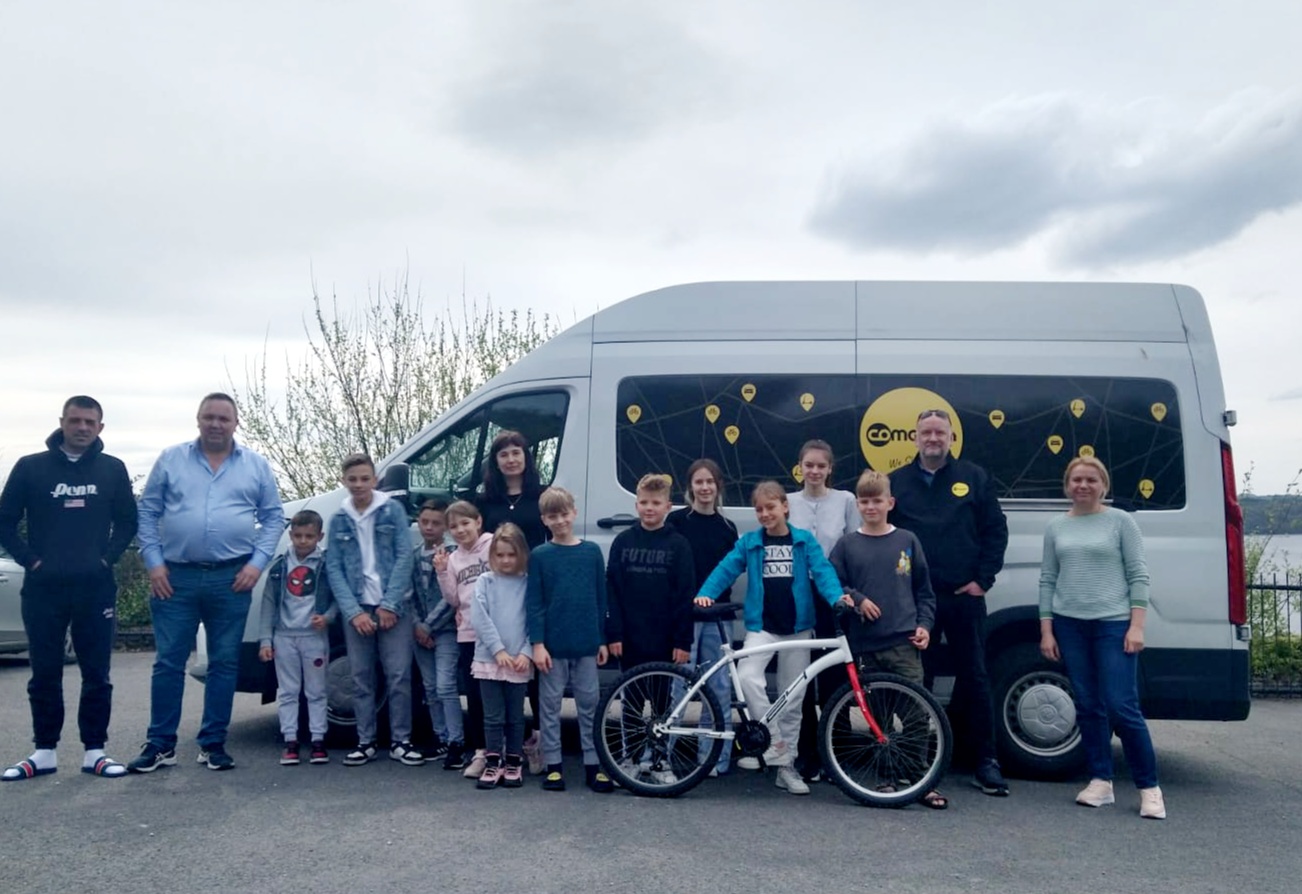 Sometimes it's the small things that make a big difference. CoMotion were delighted to help with the provision of adult and children's bikes to the local Ukrainian Community.
We are looking for bike donations from members of the public which we will repair and service, if required, before passing them on to those who need them. 
It's a small part we are playing but we are happy to help in any way possible.
Pictured – Jarlath Gantly and JJ O'Hara with members of the local Ukrianian Community.