The Quadrix All-Terrain Wheelchair provides the ultimate outdoor experience and accommodates users of all abilities. The range includes 3 electric models and 2 downhill models for the ultimate off road experience.
CoMotion are the Exclusive Dealer for Quadrix all-terrain wheelchairs in Ireland.
Contact our Sales Department for more details.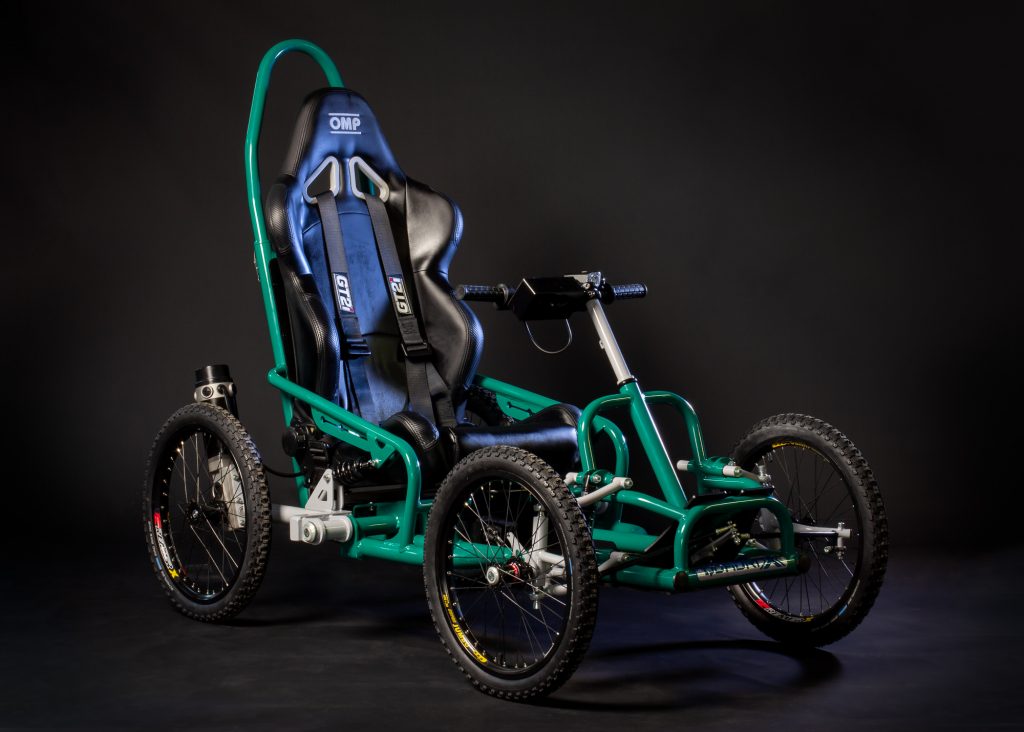 QUADRIX E3 Axcess
SPEED: Upto 15kph
RANGE: Upto 50kms
INCLINE: Upto 40 Degrees
Discovering the great outdoors is now everyone's reach. The Quadrix E3 Axess is equipped with a powerful and silent electric motor with an automatic motor brake. The Axess e3 is the ideal all-terrain wheelchair to create your next adventure.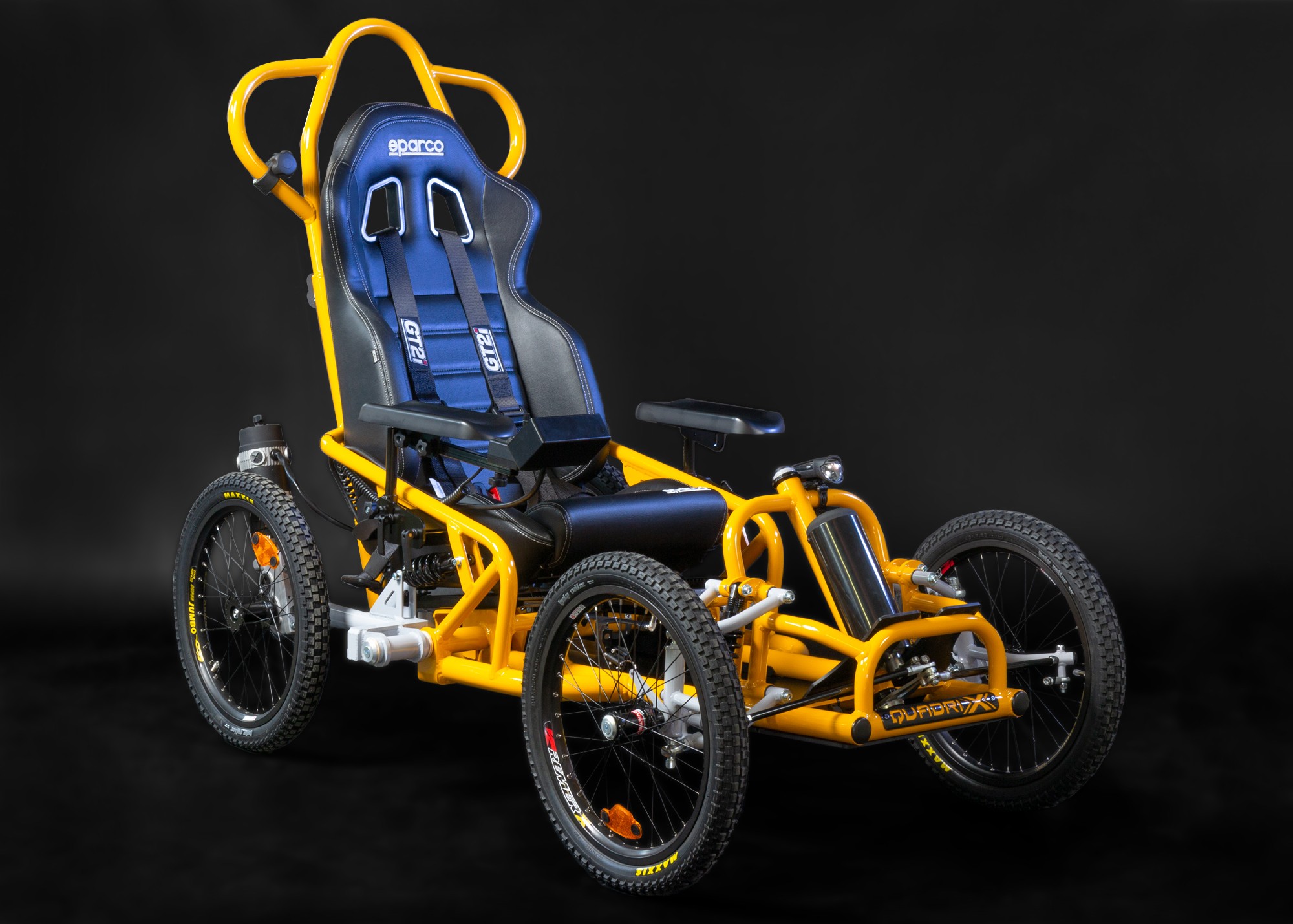 QUADRIX E3 Axess Touch
SPEED: Upto 15kph
RANGE: Upto 50kms
INCLINE: Upto 40 Degrees
The One Touch Explorer! Thanks to its removable joystick and its powerful motors taken from the Axess e3, the QUADRIX E3 Axess Touch provides the ultimate adventure with the slightest of touches.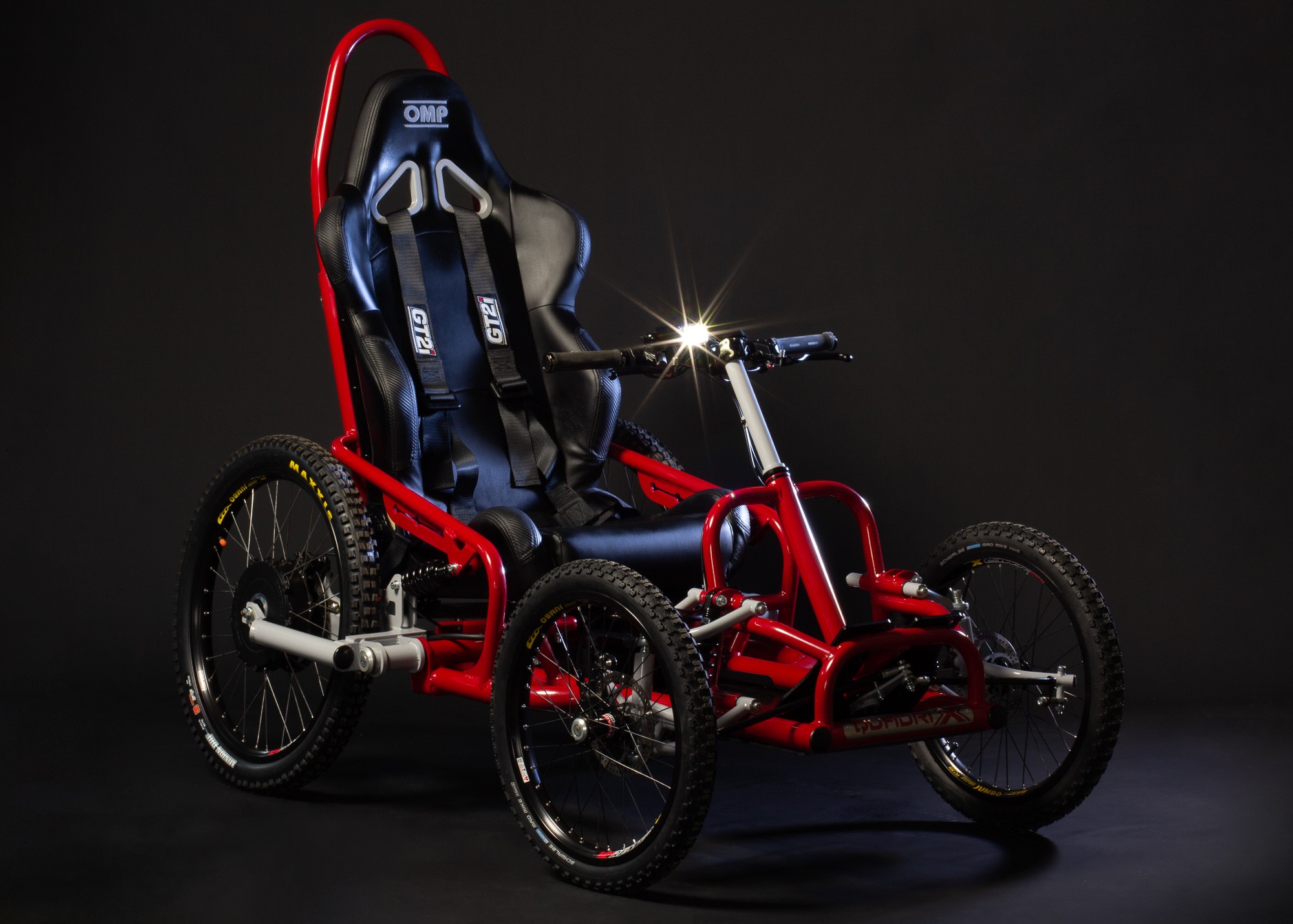 QUADRIX E3 Watts
SPEED: Upto 25kph
RANGE: Upto 60kms
INCLINE: Upto 40 Degrees
The QUADRIX Watt's is the flagship model of the range. Thanks to its new powerful motors and responsive handling, it allows you to climb paths up to 1200 meters and to descend in freewheel mode!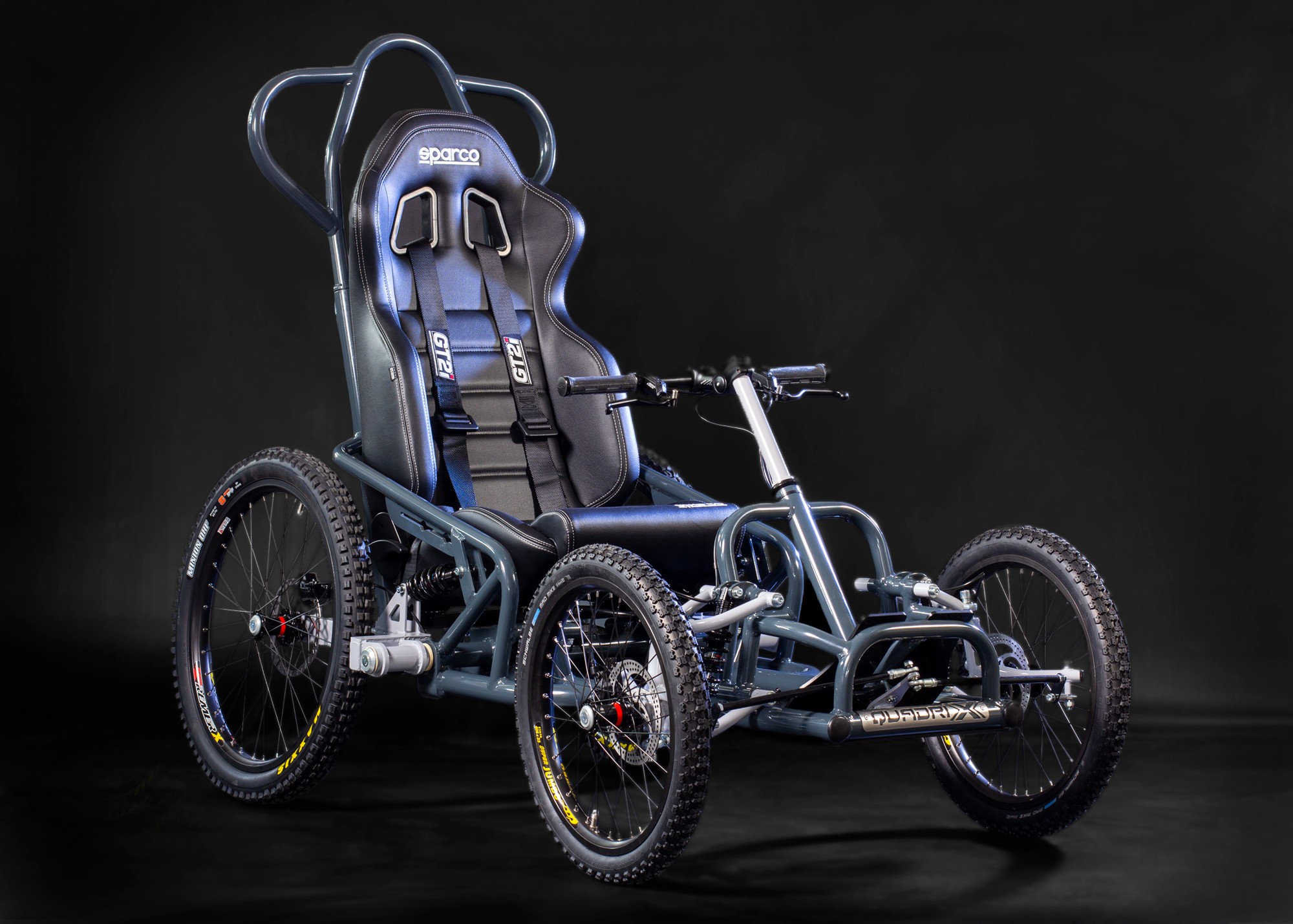 SPECIALISED DOWNHILL WHEELCHAIR
BUILT FOR COMPETITION
LIGHTWEIGHT FROM 41kgs
The QUADRIX IBEX is a versatile all-terrain wheelchair designed for committed downhill, competition, and trekking enthusiasts. TheIbex allows you to use the ski lifts in ski resorts and of course enjoy all the thrills of the descent! If you are looking for the ultimate is precision handling, the QUADRIX IBEX is the ideal choice.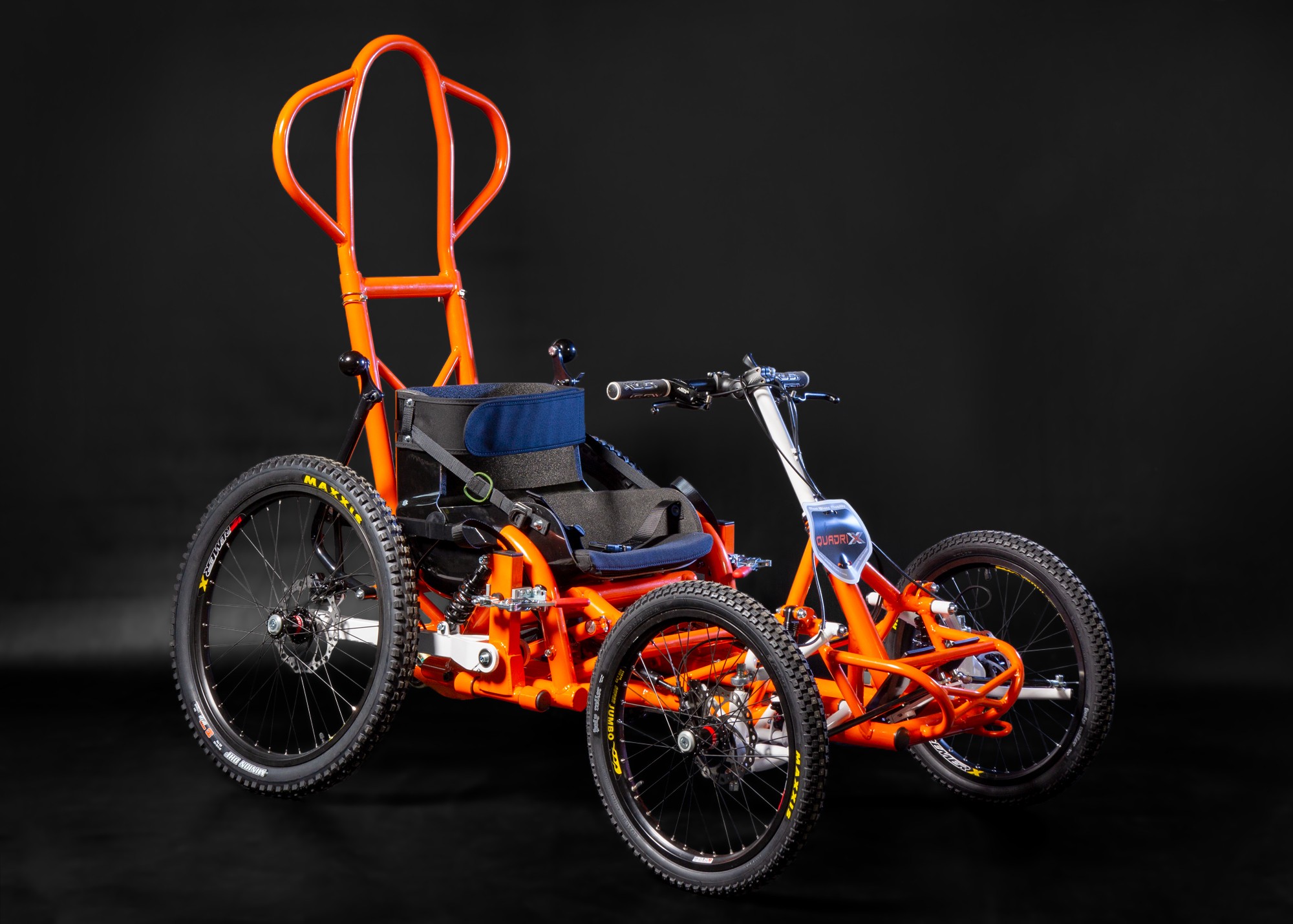 CHAIRLIFT COMPATIBLE
RESPONSIVE HANDLING
INDEPENDENT OPERATION
The QUADRIX Hand's e3 is the original of the species. It is equipped with the exclusive patented EASY UP technology, which allows disabled people to use all chairlifts completely independently. In only three movements, you will have folded the rear wheels to be able to take the chairlift. Easy to handle, the HAND'S quickly gives you confidence and independence!