Suitable for Adults who are unable to ride a regular two-wheel bicycle and want to find a good and safe alternative. Van Raam's tricycle or trike is specially designed for adults and seniors who want extra support and stability while cycling.
Van Raam has various types of tricycles: 
Traditional tricycles: two wheels behind and one wheel in front, high seat.
Low-entry tricycles: With both feet on the ground
Tricycles with two wheels in front and one wheel behind.
Comfortable tricycle: with seating, low entry, and lower seating position. 
Mobility scooter bicycle: can also be used without pedaling.
Easyrider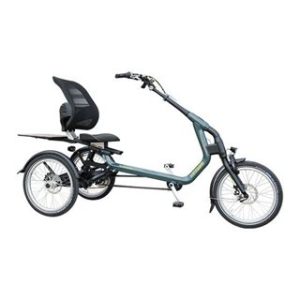 The Easy Rider tricycle is a tricycle for adults. Because of the unique frame, it has a low step-through and a lower center of gravity.
2 frame sizes: Medium (standard) and Large
Suitable for up to 140 kg
Very stable
Low Entry
Agile because of a small turning circle
Suspended frame for optimal comfort
Pedal support possible (smart e-bike)
Easier to cycle on than traditional tricycles
Comfortable seat with tailbone relief and adjustable back support
Less pressure on the back, neck, shoulders, and wrists due to the special cycling position.
To receive our Brochure and any additional information you may need please Contact Us
Easy Rider Compact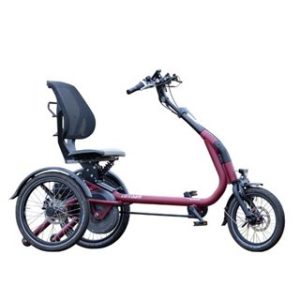 Maxi Comfort Tricycle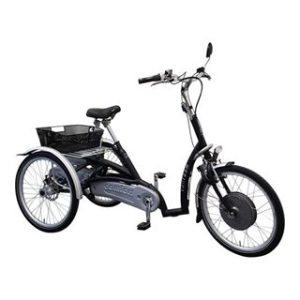 Viktoria Tricycle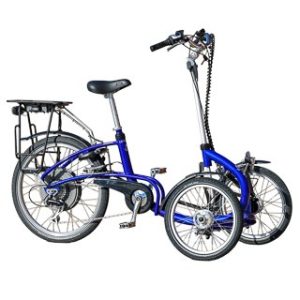 Easy Sport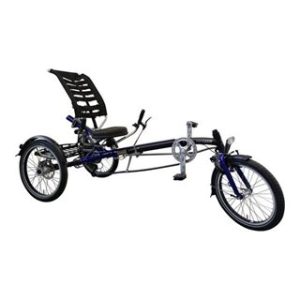 Maxi Tricycle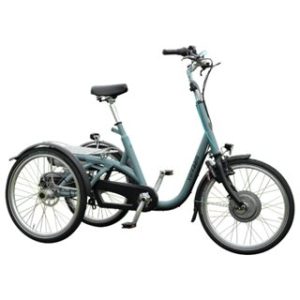 Midi Tricycle
Easy Sport Small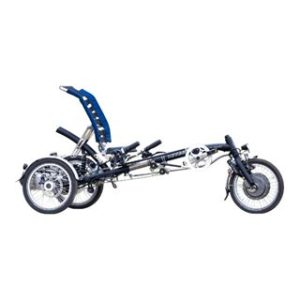 Easy Rider Small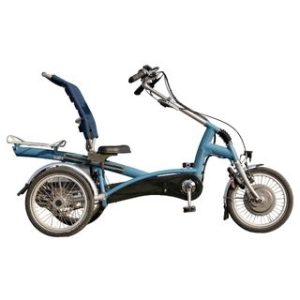 Easy Go Scooter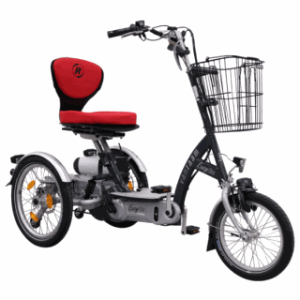 Easy Rider Small