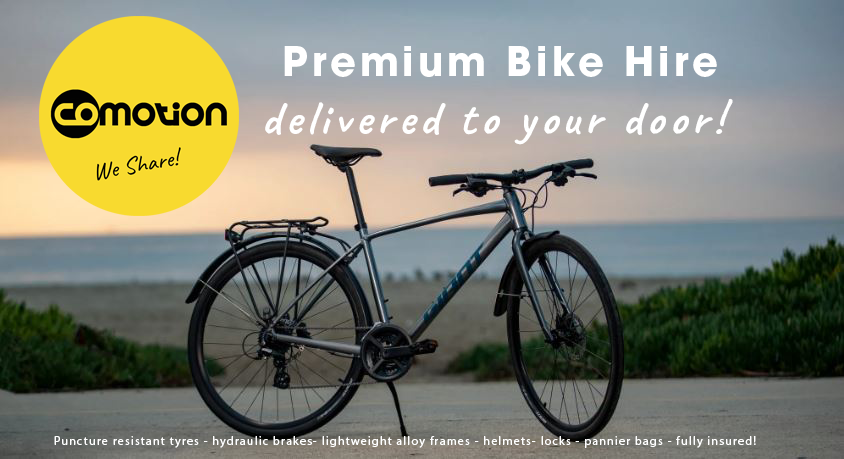 Book Your Bike
All our bike rentals are on a "drop and collect" basis so must be booked at least 1 day in advance.
We will deliver your bike to you and collect it when you're finished. Our collection and delivery times are between 9am and 6pm / 7 days a week.
Please just name your hotel, B&B, or similar if not sure of the exact address and we'll meet you there at the chosen time.
Any bikes not returned before 6pm will automatically be charged for an additional day's rental unless alternative arrangements have been made in advance.
Our fleet bike is the Giant City Escape 2 as shown above and the exact specifications can be found here.
Please complete the booking form below to arrange your bike rental.
Pricing is as follows:
First Day: €30.00
Subsequent Days: €20.00
Weekly Rental: €100.00
Please note we only use premium quality bikes and all rentals are supplied with the following accessories as standard:
– Helmet
– Hi-Vis Vest
– Combination Lock
– Small Pannier Bag
Before renting a bike from CoMotion you must first read and accept the terms & Conditions of the rental. 
• I have read & accept the full Terms & Conditions of CoMotion Mobility Solutions Ltd.
• I have inspected the bicycle(s) prior to signing this agreement and have checked they are in a satisfactory and safe condition and fit for purpose.
• I/We will not undertake any maneuver which is beyond our level of skill or unsuitable for the bike's capability.
• I fully indemnify CoMotion Mobility Solutions Ltd against injury to myself or any third party.
• I declare that we are in good health and our eyesight is up to the standard required for a road driving test. I/We are not suffering from any medical
conditions or disability which is likely to adversely affect our normal control of the bicycle.
• I accept that cycle helmets and Hi-vis vests have been supplied and should I decide not to use them then I accept full responsibility for doing so. I have
inspected the helmets & equipment prior to signing this agreement for any defects or damage and I am satisfied that they are in good condition and
suitable for use.
• I recognise that cycling can be dangerous and acknowledge the risks involved.
• I understand that CoMotion Mobility Solutions Ltd reserves the right to charge a fee for any unscheduled collections/damages to the bikes beyond normal
wear and tear.
TERMS OF SERVICE


These Terms and Conditions apply to all people using a hire bike provided by CoMotion Mobility Solutions Ltd T/A
CoMotion (hereinafter referred to as COMOTION). Completion of a booking/reservation acknowledges acceptance of these
Terms and Conditions by the participant.
Please bring a copy of your hire confirmation and photo I.D. along to the meeting point.
Cancellation Policy
Cancellation less than 24 hours prior to the rental date and time or a "no show" will result in no refund, either by payment or
in kind, been issued.
No refund will be issued for "wet days" or other weather conditions.
No refund will be made for the early return of the bicycles.
Hire Terms and Conditions
The hirer is fully responsible for their action whilst using the hire bike. COMOTION does not accept any responsibility for the
actions of the participant nor the consequences of such actions.
Each rider is responsible for providing their own insurance protection while using a hire bike. Any accident or injury caused
by the rider's actions will be the full responsibility of the said rider.
Each participant will be fully responsible for any fees or costs incurred or arising from an accident either involving or
caused by the rider.
The rider can obtain independent insurance for themselves and the bike/equipment at
https://www.bicycleinsurance.ie/
RESPONSIBILITY FOR DAMAGE OR LOSS
The customer agrees he/she will return the equipment in the same good condition as when received, with ordinary wear and tear
accepted, and to repair and replace lost or stolen, damaged or broken bicycles or parts or to reimburse CoMotion Mobility
Solutions Ltd for said equipment. Stolen or damaged equipment will be charged for at the replacement value. Therefore,
regardless of the party at fault, the customer understands and agrees to be responsible for the theft or damage to said
equipment.
Each rider, upon placing this booking agrees that they are physically and mentally capable of riding the hire bike.
The booking must be completed by a person aged 18 years or over. Evidence of age may be requested.
Riders under the age of 16 must be accompanied by an adult.
It is strongly recommended that all persons hiring from us always wear a cycle helmet, helmets will be supplied with all
bike rentals. COMOTION reserves the right to refuse to hire bike use to anyone with inappropriate equipment or clothing.
COMOTION is not responsible for damage to clothing and/or personal items.
The rider agrees to return the bike to the hire bike staff at the agreed location and before 6pm on the agreed return date.
Failure to return the bike to the agreed meeting point and before 6pm will result in COMOTION recovering the full retail
value of the bike from the rider.
The rider is responsible for any negligent damage caused to the bike. The cost of any damage caused (over and above
standard wear and tear) will be recovered from the rider, including but not limited to, skidded tyres and buckled wheels.
The rider agrees that at no time should the bikes be used on a beach or in any location where the bike can be exposed to
sand or salt water. UNDER NO CIRCUMSTANCES SHOULD A BIKE BE TAKEN ON A BEACH OR SIMILAR. ANY EVIDENCE, OR
REPORTING OF A BIKE BEING USED ON A BEACH WILL RESULT IN AN IMMEDIATE €200 FINE.
Photo ID must be provided before the hired bike(s) will be released to the participant. Only nationally recognised forms of ID
will be accepted i.e. Photo driving license and passport.
We will endeavor to provide the bike(s) that you have booked, but we reserve the right to substitute your booked bikes
for a bike(s) of similar style.
Please bring a copy of your booking confirmation to the meeting point for your bikes.
Age restrictions apply for child seats, children should be between 1 & 4 years old and/or weight between 9kg and 22kg
max.
Hire code of conduct
Helmets are provided and are advised when cycling.
Follow the RULES OF THE ROAD and consider other road users.
Dismount at bridges, road crossings and at gates.
Please familiarise yourself with the bike before you start cycling and always remember to ride on the left-hand side of
the road. If in any doubt, please contact us to discuss your queries or receive additional training or introduction
Make your environment
Work
We are all concerned about our environment and how much of a positive impact each of us can make. By using shared transport we can individually reduce our mobility emissions by up to 18%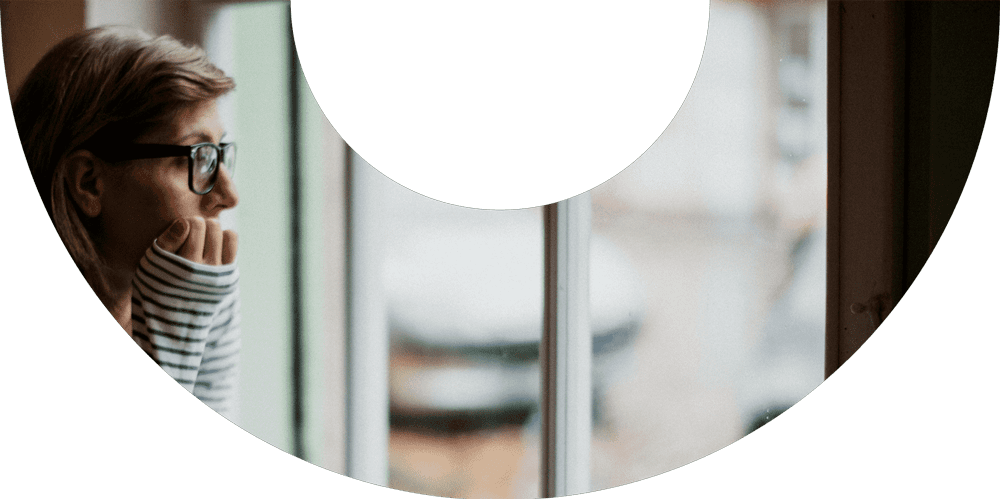 Be part of something big.
Address
CoMotion Mobility Solutions Ltd,
Office 2,
Unit 7, Northwest Business Park,
Collooney, Co.Sligo
Ireland F91 TRF2
Phone Number
+353 71 9173454
FreeFone 1800 81 88 64