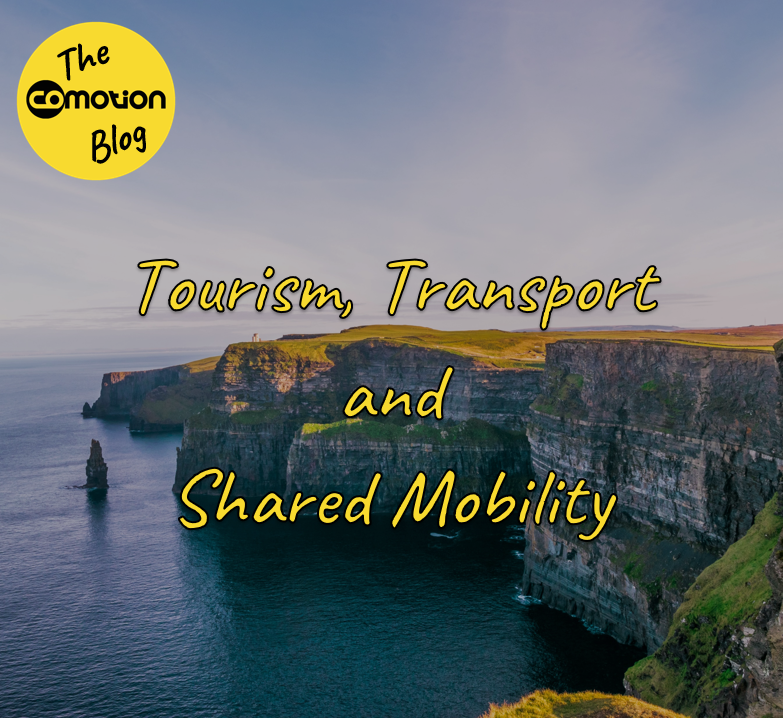 Tourism, Transport and Shared Mobility
According to Lonely Planet "history is everywhere" in Ireland so it's no wonder that pre-pandemic, travel and tourism were estimated to have contributed €17.9 billion to the country's GDP. A survey recently carried out on the "Intention to Use Shared Mobility Services", discovered that leisure and tourism were the sectors that used shared mobility the most.
For countries like Ireland, access to tourist attractions can be difficult due to distance and lack of public transport, as a result mobility and tourism are strongly interlinked and massively impact one another.  
The Cliffs of Moher, for example, is one of Irelands most visited tourist attractions and is accessible by using almost any mode of transport. According to their website there are daily bus services to and from the Cliffs Moher however, this is the only mode of transport available to tourists. An electric bike share based in locations such as Doolin, Liscannor or Lahinch would significantly increase the accessibility to the Cliffs and reduce traffic congestion especially during the peak season.
One of the key aspects of a good tourist attraction is accessibility, how will your customers reach you? While public transport suits some people for others, it simply isn't an option. This is where shared mobility will have the most impact on the Irish tourism sector, by providing another form of transportation for the masses to these harder to reach attractions and therefore increasing their accessibility and annual footfall.
We have discussed in previous blog posts the positive impact shared mobility has on carbon emissions and how transport choices harm the environment. This is now vitally important to the future of our wildlife, as a study recently produced by UCC states that "birds may fail to adapt fast enough to climate change thus increasing the odds of local extinction". Sea birds are a key feature of the Cliffs of Moher, and their extinction could prove detrimental to the area.  
All in all, the implementation of shared mobility schemes throughout Ireland should be encouraged by the industry as it provides innovative and sustainable mobility solutions to the tourism industry and local community and helps protect our ecosystems and local heritage.
Sources
Cliffs of Moher. Cliffs of Moher. n.d. https://www.cliffsofmoher.ie/plan-your-visit/getting-here/.
Eunjeong Ko, Hyungjoo Kim, and Jinwoo Lee. "Survey Data Analysis on Intention to Use Shared Mobility Services." (2021).
Lonely Planet. n.d. https://www.lonelyplanet.com/ireland.
Statista. Statista . n.d. https://www.statista.com/statistics/941487/travel-and-tourism-s-total-contribution-to-gdp-in-ireland/. August 2021.